The iPhone 14 leak images continue and this ones a beauty: photos of all the leak images are now here . There are images of all the four models.
iPhone 14 front panels have leaked on Weibo – here are the changes to note:
1) thinner bezels on the Pro models, as reported by other sources
2) aspect ratio is also slightly different on the Pros (19.5:9 to 20:9); this corroborates with 9to5Mac's report regarding taller displays pic.twitter.com/UtqNcBB9aP

— Saran (@SaranByte) April 28, 2022
The iPhone 14 leak images show four key things: the relative size of the iPhones, the size of the bezels on each model and the aspect ratios of the displays, or at least enough to make an educated guess as to what the aspect ratios will be.
The iPhone 14 leak images also give us information about the notch availability in the models of the iPhone 14.
iPhone 14 leak images and what they tell us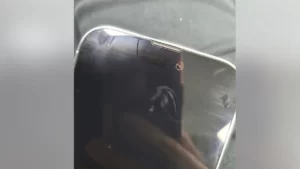 The smallest iPhone 14 will be the size of the current iPhone 13. The standard iPhone retains the notch, albeit in a smaller size than the first version of the divisive display, and the identically sized iPhone 14 Pro has the new pill-shaped cutout. The Pro also appears to have a thinner bezel.
The other two iPhone 14 models are the iPhone 14 Max and the iPhone 14 Pro Max, and they follow the same pattern: while they're both the same size the standard one, the Max, gets the notch while the Pro one, the Pro Max, gets the pill-shaped cutout. That fits with previous reports the camera hardware would differ between the standard and Pro models.
On Twitter, @saranbyte says that the aspect ratio of the Pros' displays are very slightly different: it's not very obvious looking at the photos but the Pro models are 20:9 instead of 19.5:9, which fits with previous reports by 9to5Mac that the Pro models will have taller displays this year.
We've no way of checking the veracity or otherwise of these images, but if they're not real then they're pretty impressive given how closely they resemble previous reports.
See Also: iPhone 14 image leak teases tantalising view of rumored Apple flagship
Read Also: When Selena Gomez Allegedly Changed Her + 1XXX XXX XXXX To Avoid Justin Bieber